About Chris Andrews Photography
A bit about me...
I'm a photographer based in Port Talbot, South Wales but I'm also a few other things - a web programmer, a gin connoisseur, and one of those annoying people who can quote every Friends episode off by heart. "I'm not great at the advice. Can I interest you in a sarcastic comment?"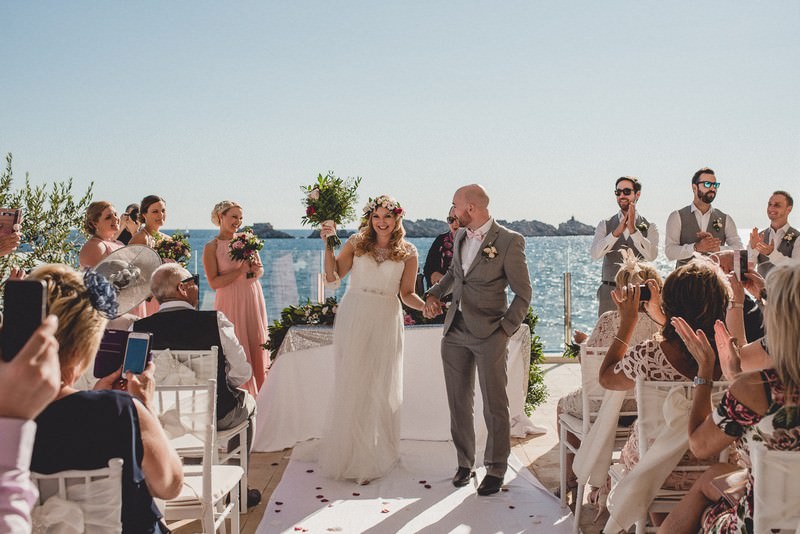 In September 2017 I myself got married to my beautiful wife Lois (that's us in the photos) so I know EXACTLY how you feel trying to find a wedding photographer for your big day who matches your style, plans and personality. And before you ask - no, I didn't photograph my own wedding!
We met in 2014, on Tinder (yup!) and got married in Croatia (Dubrovnik to be exact - the town where they film Game of Thrones). And as we like to do things a bit differently, Lois actually walked down the aisle to the Jurassic Park theme! Seriously!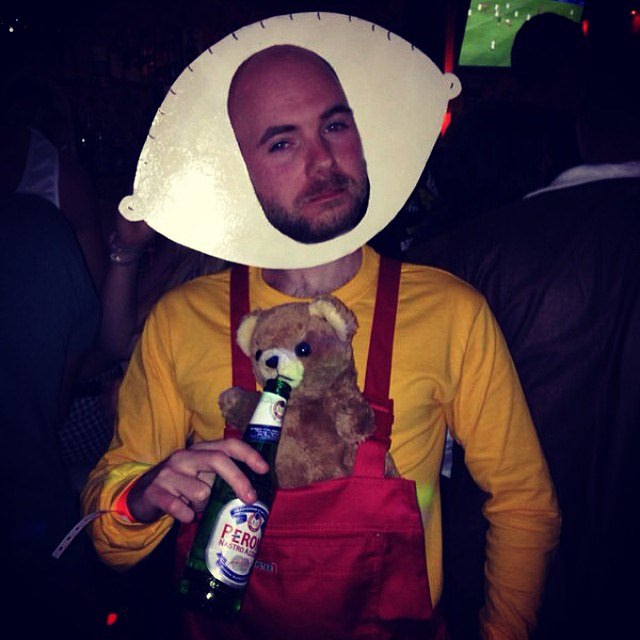 Me as Stewie Griffin from Family Guy. Obvz.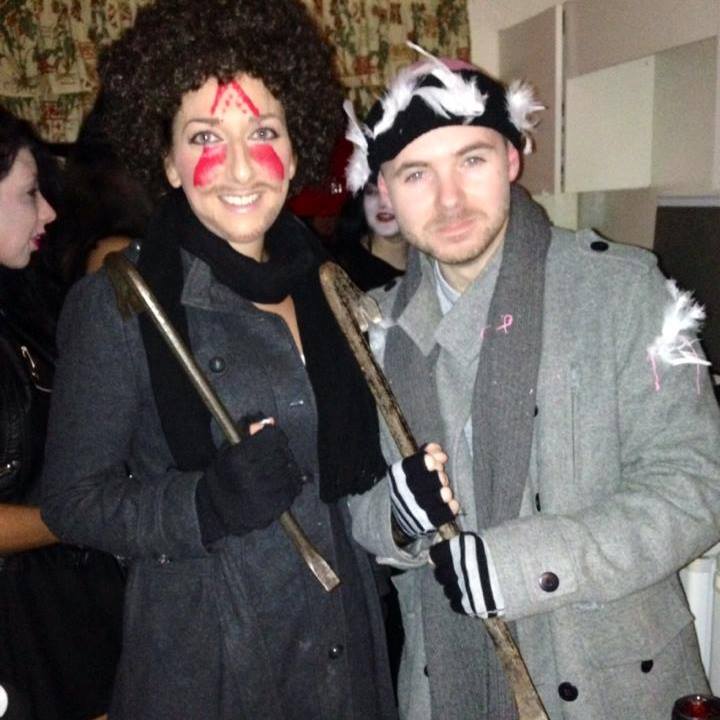 Me & my friend Sian as Marv & Harry 'The Wet Bandits' from Home Alone
As for me, I'm rarely found without my camera and absolutely love being behind the lens... but hate being in front of it. Yes, I'm a camera-shy photographer. I shoot weddings because I love authentic photography and I love people-watching, and what better place to photograph people being happy and genuine than at a wedding! Read more about my approach here.
Outside of photography:
The amazing South Wales sunsets are my favourite thing in the world!
I f*cking love fancy dress nights out. Over the years I've dressed up as: Stewie Griffin from Family Guy, Marv from Home Alone, Bret Hitman Hart, KISS, Michael Jackson, The Riddler, Kurt Cobain, and many more.
You can usually find me listening to the Pixies, Nirvana, The Smiths or a movie soundtrack on vinyl... or binge-watching It's Always Sunny In Philadelphia or Twin Peaks... or re-watching American Beauty or True Romance for the 1,354th time. I also spend too much time making Spotify playlists.
I spend WAAAAY too long scrolling through Netflix trying to deciding what to watch.
Currently binging on Netflix: 'You', and 'Scrubs'
I also love all things retro and vintage: my record player, record collection, my original Gameboy, Mega Drive and Polaroid cameras.
As you read this, chances are that I'm sipping on a cup of tea, eating custard creams and sending friends random Stone Cold Steve Austin gifs.
So please click here to read all about my style and approach, what makes me tick as a photographer and why I'd love to be part of your wedding!
Cardiff Wedding Photographer
I specialise in Documentary Wedding Photography South Wales, based in Port Talbot near Bridgend, Swansea, and Cardiff. Reportage-style natural wedding photography.
Important Links
© Chris Andrews Photography 2019